Insurance Advice

Maruti Insurance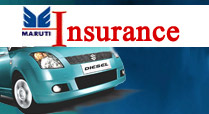 At Maruti Insurance, you get the advantage of a one stop shop for all your car insurance needs. From an Instant policy issuance to a hassle- free post accident repairs on near cash-less basis. Maruti Insurance leaves nothing more to be desired. Its like "Free Roaming"- You get Maruti Insurance services across India at all Maruti authorized dealer. These services include buying new policy, effecting renewals, endorsements issuance and claims settlement. If you are renewing with Maruti Insurance for the first time, the entitled no claim bonus (NCB) is easily transferred to Maruti Insurance policy at the time of renewal. Besides, Maruti Insurance ensures excellent customer service with utmost fairness and transparency available to you across the country.
Towing assistance is provided for getting the vehicle to the service center, in case the vehicle is immobile after accident. This facility is available free of cost upto Rs 1500/- No wonder why 90 customers out of 100 buying Maruti cars, choose Maruti Insurance!
---
Details you must know about Maruti Insurance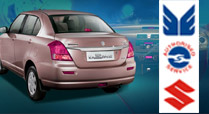 Provides comprehensive motor Insurance for Maruti vehicles only (Only Third Party Policies are not issued)
Is available to customer exclusively through Maruti dealer network across India (700 Dealer locations)
Provides insurance to only those Maruti vehicles that are up to 7 years old. However once insured under Maruti insurance, the vehicle can remain under comprehensive cover for rest of its life.